Produce Your Own Clean Energy to Save the Environment
Solar energy is a great alternative for anyone who values independence and efficiency. Start using our safe solar controllers now.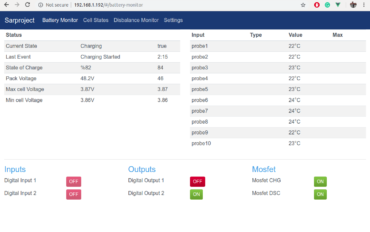 Watch out from distance
With our software, you can watch your state of charge, system health, temperature and condition of the storage system via your phone app.
Turn On/Off from distance
Start saving more than 80% on your electricity bills. By turning On/Off your heating elements from distance by a phone app. Stay warm when you need.
Easy Installation
Be Your Own Installer With World-Class Expertise. Our solar system design has been proved by many DIY community users. Stay safe...
Stay safe and Save The Environment
Our Solar Controllers Have:
Panels with a Sleek, Low-Profile Design
Our solar panels blend into your roof with integrated front skirts and no visible mounting hardware. The result is a clean, streamlined look.
Today There Are Multiple Ways to DIY your energy system
Don't Know Where to Start?
Buy your Protection Board
Buy your protection board form us 6S up to 16S
Follow the lead fom how to page
Or get a professional help from us
Purchase the parts and setup
Purchase batteries, connectors and housings and start building.
Articles, Tips and Reviews